Justin Rowling, local owner of both 360° Painting of Central VA and Maid Right of Central VA immediately said yes when he found out about the opportunity to get involved with Kids-Lift. Kids-Lift is a charity that helps Premium Service Brands franchise partners to run charity projects in their home towns. Two other brands participated in this pilot project – one in Illinois, and one in Tennessee.
Though new to Charlottesville, Justin already feels at home and grateful to his local community. Originally from Texas, the Southern hospitality and generosity is close to his heart. Justin has loved the welcoming community he's found both in Charlottesville and in Harrisonburg. He welcomes the friendly conversations and great interactions he gets to have with clients and contractors all day long.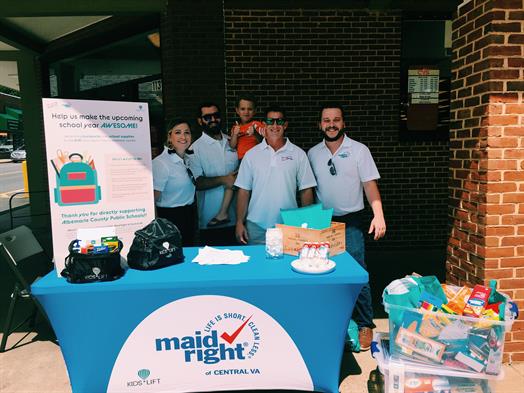 "We talked to at least 100 people on Saturday morning -- some wanted to know about Kids-Lift but some were also just interested in how my local businesses run!" said Justin about the donation drive held on the morning of August 3rd. "It was such a great opportunity to talk with my neighbors and community-members and to come together to support the kids right before they go back to school."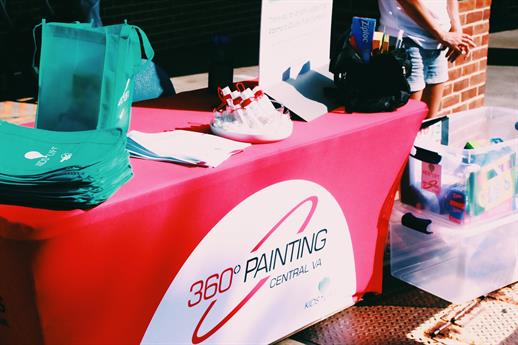 Maid Right and 360° Painting of Central VA collected donations throughout July and staffed the donation drive at the beginning of August. Justin was joined by his long-time friend and business partner Josh and Josh's son. Josh's son never missed a beat -- he went right up to people and earnestly asked them to help kids just like himself by donating school supplies.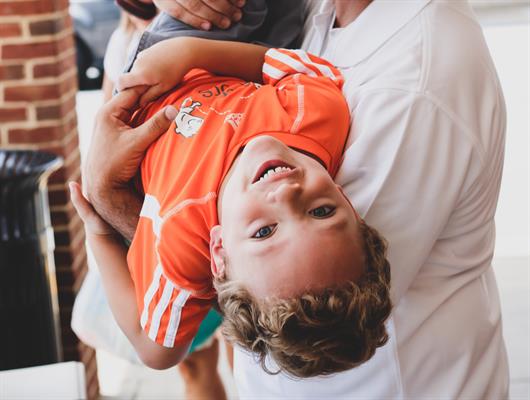 Justin and Josh were joined by members of the Premium Service Brands corporate staff who were thrilled to help staff the two tables at Barracks Road Shopping Centre. Ten members of staff joined and kept morale high with cold bottled water and eagerness to meet and encourage people to support Woodbrook Elementary School for the five hours of the drive.
After the drive was over, Justin helped pack up and personally drop off 75 backpacks at Woodbrook Elementary School.
Kristen Williams, principal at Woodbrook Elementary School, was thrilled with the huge donation of items. Woodbrook has nearly doubled in size over the last two years and Williams was grateful for the community support.
"True to their mission of supporting local schools in our community, Kids-Lift made a pledge to run a supply drive for our school in order to provide students in need with backpacks full of the supplies for the coming school year," said Ms. Williams. "In partnership with local businesses Maid Right and 360° Painting, they did just that! Together, we truly are better! I'm so thankful for the partnership and commitment of these dedicated people who are truly making a difference for the children in our community."
Woodbrook has one of the school district's highest percentages of students who qualify for the federal government's free and reduced lunch program. "We really think we can make a difference by investing in the kids' futures," said Rowling.
About 360° Painting and Maid Right of Central VA
360° Painting and Maid Right of Central VA are locally owned and operated home services companies that service Harrisonburg, Charlottesville, Waynesboro, and Stanton. 360° Painting completes both residential and commercial painting while Maid Right delivers non-toxic, eco-friendly, floor-to-ceiling house cleanings. For more information, contact: Justin Rowling at 434-207-5558.