"Together, We Truly Are Better!"
Premium Service Brands franchises in Charlottesville made a real difference for returning students this fall. Together with our team at Kids-Lift, Maid Right and 360° Painting ran a school supplies donation drive before the start of the 2019 school year to give backpacks and other necessary classroom items to those who need them most.
The recipients: Students at fast-growing Woodbrook Elementary School, home to many low-income students. Teachers thanked the businesses for their hard work and underscored how important it is for children to have the school supplies they need each day.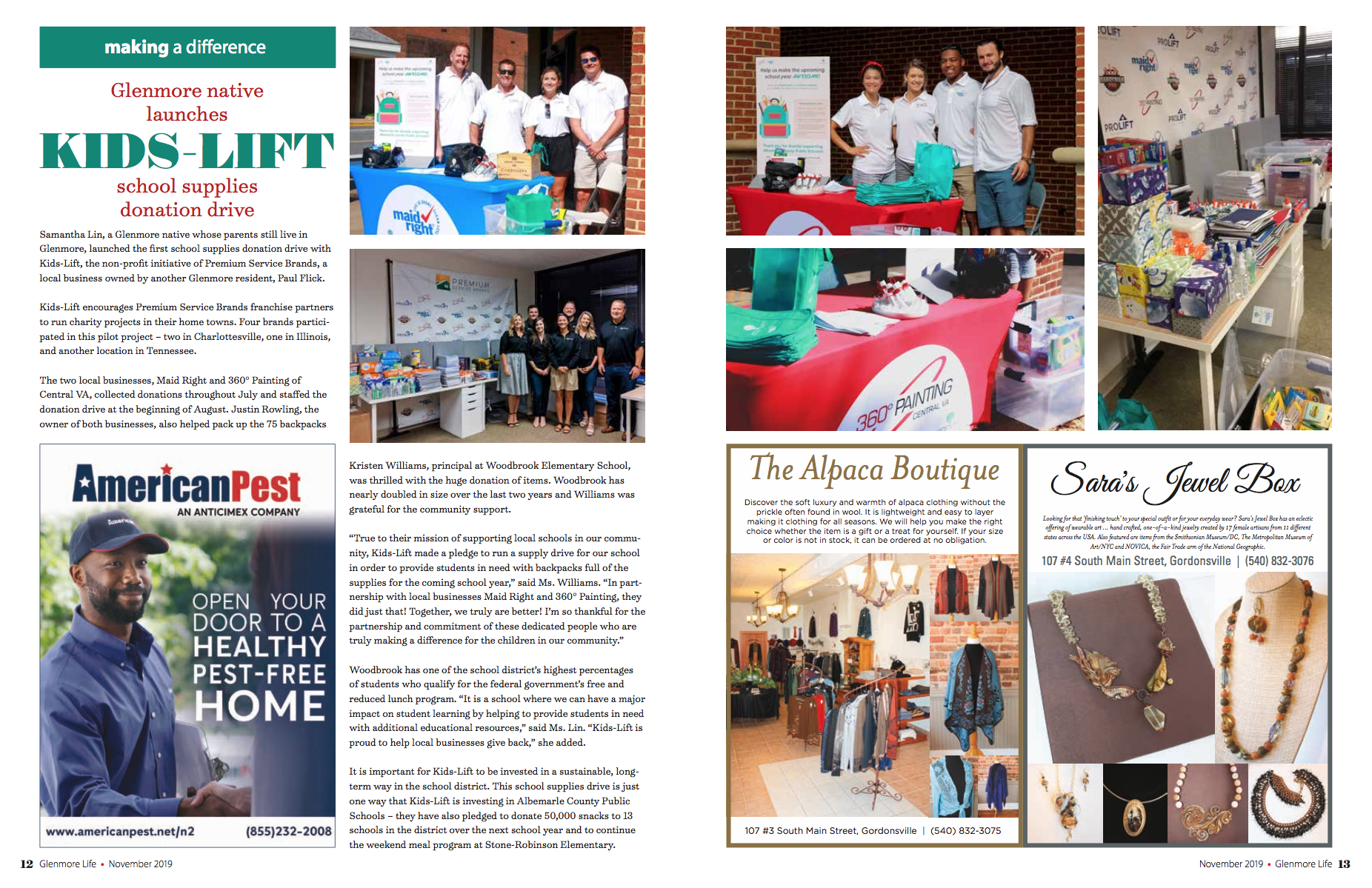 Inspired to make a difference in your community? Learn the Kids-Lift Mission and reach out now to see how you can get involved.