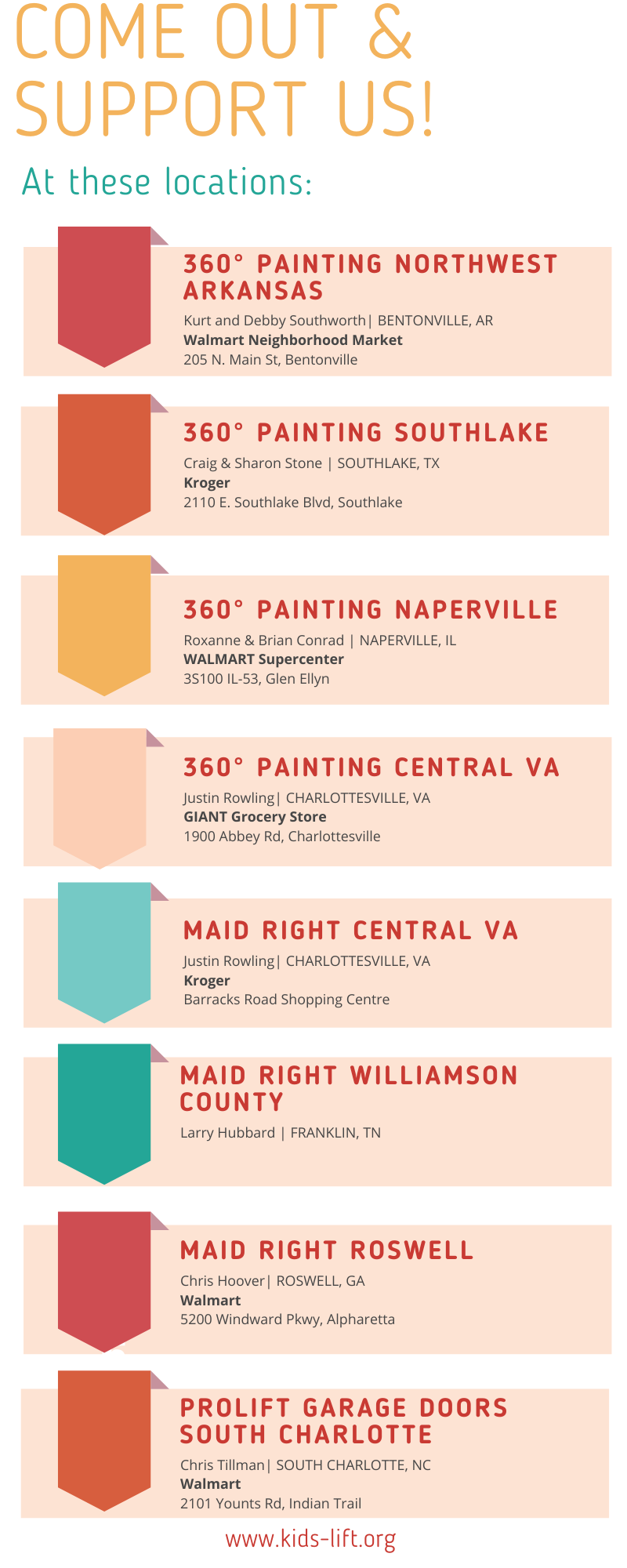 On November 16th, eight Premium Service Brands businesses are going to be asking for shelf-stable food to benefit their local school district in seven different cities.
Our mission is to tackle the academic achievement gap: the enduring trend where kids from low socioeconomic families perform historically worse than their counterparts from wealthier families.
One way we're working towards this ultimate goal is by addressing food insecurity.
Food Insecurity: When households are uncertain of having, or unable to acquire, enough food to meet the needs of all their members.*
Kids need the right nutrition -- and the stability of knowing they'll be full when they go to bed -- to succeed in school. But kids on the free and reduced lunch programs may depend on schools for most of their meals. When school is closed, they, and their families, may face food insecurity.
That's why Kids-Lift has committed to providing for families over the winter break. Our partners have committed to filling specific needs in their communities -- some locations will support up to 40 families.
If you live in one of these cities, please swing by and drop off a box of pasta or a can of low-sodium soup, or just say hi and support these partners.
*United States Department of Agriculture